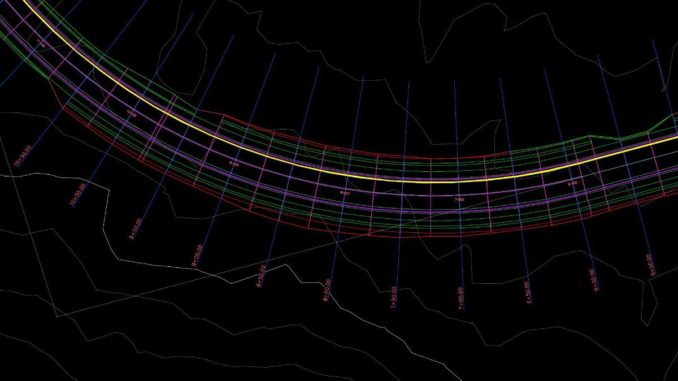 AutoCAD Civil3D is an incredibly powerful computer-aided design software that is equipped with many of the functionalities a Civil Engineer needs. Although it requires some initial time investment to get up to speed, once the main functions are mastered, much of that time is recovered. Below is a general overview of some of the most popular functions.
Surfaces
One of the applications I use more frequently is that of creating a surface. Typically, surfaces can be built based on survey data such as:
Points
Polylines
Contour lines
Once created, surfaces can be modified and overlaid on top of another surface to visualize the existing vs. proposed conditions. Analysis can also be run to create visual maps that color different parts of the surfaces depending on the magnitude of the elevation or slope, which is particularly useful when evaluating a potential location for dams or reservoirs.
Alignments
If one wants to simulate the path for a proposed pipe, an alignment can be created along both surfaces and then create a profile view of the surfaces along such alignment. AutoCAD Civil3D allows you to modify the data displayed in such a profile to show exactly what is needed, Even more, from that same profile view, the software identifies what the areas of cut and fill are. If a 3D or Volume surface is created, earthworks are automatically calculated.
Pipe Networks
Pipe networks is another great feature of AutoCAD Civil3D. The software comes preloaded with all the different pipe sizes, materials and fittings that are used to create the network. There are two types of networks that can be created:
Gravity type (for sewage systems)
Pressure type (for water supply)
Depending on which type is laid out, different constraints such as ground cover and slope should be specified. Once the network is complete, the software generates a parts and quantities take off that can be used for cost estimating.
Grading
Another interesting feature used in conjunction with surfaces is grading. Grading comes in handy when a surface for a reservoir for example, needs to be prepared. Grading allows you to extend proposed surfaces up to specific elevations either by setting a distance or slope constraints. Once finalized, the graded surface is infilled to make the software understand it is not a hollow surface.
Concluding Recommendations
If you are in the early years of a civil engineering career, I highly recommend getting acquainted and proficient using this software. There are great resources online that can help you achieve this state. In fact, there are so many, that I recommend spending some considerable time in looking at what is available and which resource suits better your needs before jumping into one. Autodesk also offers the Autodesk Certified Professional (ACP) Certification which will give you a competitive advantage and also help in mastering the software.
Written by Bentolila, PE, ENV SP

Salvador Bentolila, PE, ENV SP is a Civil Engineer, specialized in Water Resources. He currently works as a Water/Wastewater engineer at AECOM and has experience with design and development of water supply, irrigation and wastewater systems.

Disclaimer: Writer do not hold any relationships or affiliations with the companies listed above other than his own LinkedIn profile. If you have any questions about AutoCAD Civil3D or simply want to get in touch, please feel free to reach out the writer via LinkedIn.